WELCOME TO PREMCA
Your Representative in Rubber & Plastics
Geographical area
France
Belgium 
Luxembourg
Switzerland
Product range
Accelerators, sulfur donors
Elastomers, Additives
Recycled rubber
Mold Release agents
Business model
Direct deliveries from suppliers
Exclusive representation
Warehouses in EU 
Flexibility & Customer service 

NASIKA
Vulcanization accelerators
Sulfur donors
Antidegradants
others additives
POLYMER-BOUND MASTERBATCHES
All grades are Reach registered
⇒ Production plant in Spain

J.ALLCOCK
rubber GRANULES
rubber CRUMB
RUBBER RECLAIM 
DEVULCANIZED RUBBER

READ MORE (⇒J.ALLCOCK WEBSITE)

Full recycling service
EPDM-NBR-FKM-VMQ-Tyre Tread..
⇒ Production plant in UK 

FAIRCHEMICAL
FLAME RETARDANTS
ANTIOXIDANTS
UV ABSORBER
BLOWING AGENTS 

READ MORE (⇒FAIRCHEMICAL WEBSITE)

TRADING ACTIVITY
ALL GRADES ARE REACH REGISTERED
 ⇒ Warehouses in Italy (Milan)

MARBO
MOLD RELEASE AGENTS
LUBRICANTS
PROCESSING AIDS (for FKM, Vamac, HNBR)
AUXILIARIES

READ MORE (⇒MARBO ITALIA WEBSITE)

WIDE PRODUCT RANGE (RUBBER GOODS & TYRE)
ENVIRONMENTALLY FRIENDLY FORMULATIONS
 ⇒ Production plants in Italy & UK

… Coming soon …
. . .
PRODUCT RANGES FROM PRODUCERS
…
Feel free to contact us !
…
PREMCA, your Agent in Rubber
An expert in the field of commerce.
A head of a company, with a precisely defined status.
A highly motivated representative.
A sales force.
The right choice to follow, develop and strengthen your business
* : APAC is a French National Association of Commercial Agents
(PREMCA is a member)
Location and Contact details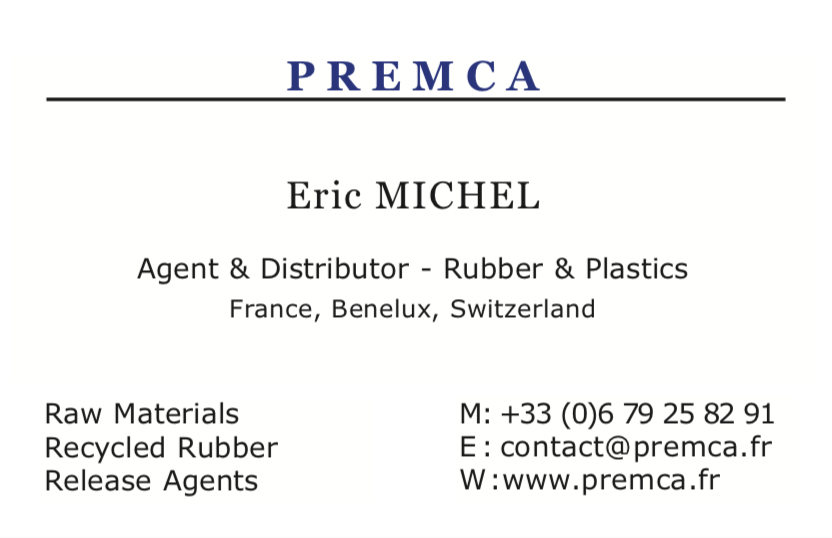 Last Exhibitions attended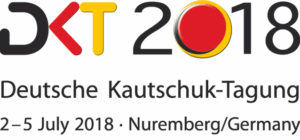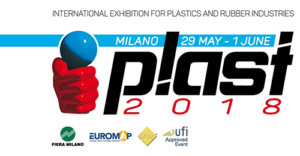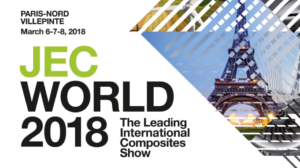 Contact us
Company Name : PREMCA – Company Type : SASU – Incorporated On : 12 January 2017 –  Share capital : 5 000,00 € – SIREN : 824 861 645 (RCS, Versailles) and registered on the Special Registration of Commercial Agents (RSAC, Versailles) – SIRET : 82486164500011 – VAT : FR 02 824861645 – Nature of Business (NAF Code) : 4690Z ("Commerce de gros – commerce interentreprises, non spécialisé") – Director : Mr Eric Michel                                                            
(Access to legal information : https://www.infogreffe.com)